Make your Easter celebration one that your guests won't  forget!  Here you'll find a fiesta pineapple punch, Mexican confetti-filled eggs, spicy ethnic-inspired deviled eggs and Hoppin' Jalapeño Carrot Cake–things they won't find at other gatherings.
Welcome to this glorious season of new beginnings!  Lush greenery and colorful flowers highlight my little purple house, offering perfect hide-aways for Easter eggs beneath their verdant foliage.  My garden  springs forth in all its splendor with a plethora of fragrant herbs and cheerful flowers to flavor and garnish celebratory spring dishes.
Festive Punch  Delights Guests at Easter Brunch:
I love to greet Easter guests with my  Herb Garden Fiesta Punch,  found in my first book, The Herb Garden Cookbook.  It's flavored with fragrant lemon balm and mint and chunks of fresh pineapple and  garnished gaily with purple pansies. This  refreshing cooler sure gives a Mimosa some competition when it's topped with Italian Prosecco or Spanish Cava!

photo by Cooke Photographics from The Herb Garden Cookbook
Before the Easter egg hunt, serve Herb Garden Fiesta Punch  along with an assortment of  pan dulce (sweet  yeast bread) purchased at your favorite local Mexican bakery (or serve your choice of other pastries.)  Adorn the tray with fresh flowers and/or cascarones.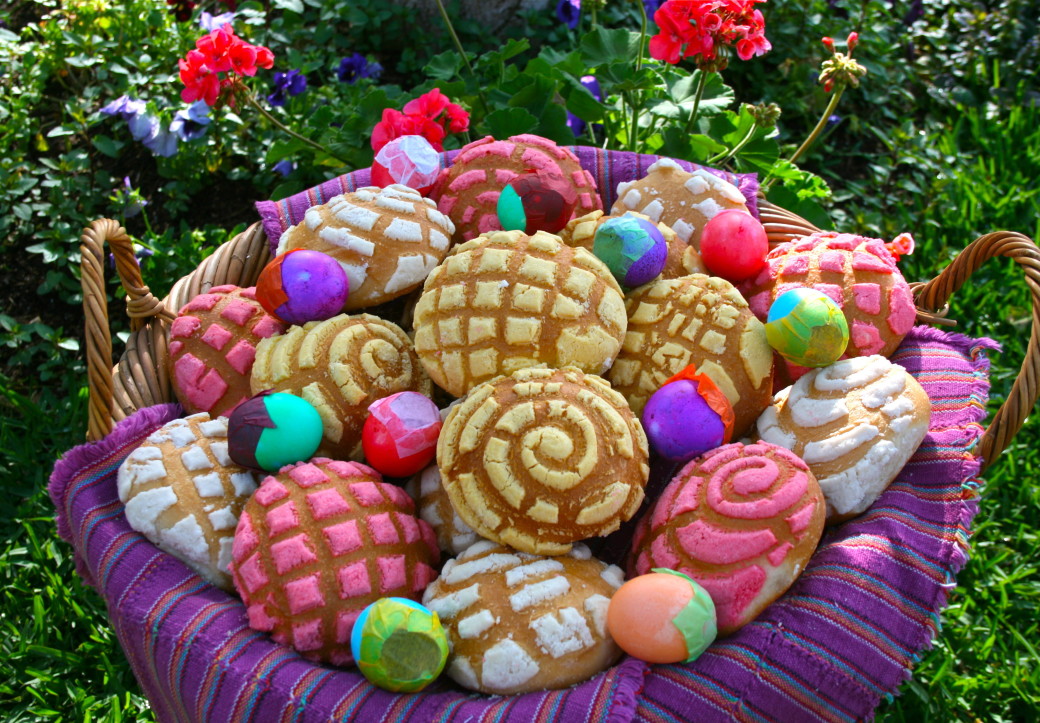 Cascarones Are A Mexican Easter Tradition:
Cascarones ("egg shells") are colorfully-dyed Easter eggs filled with confetti, popular throughout Mexico.  Revelers sneak up on unsuspecting guests, cracking  cascarones over their heads, and showering them with confetti… and some say, good luck! (Cascarones are also popular at New Year's and at weddings.)  Many Mexican markets and grocery stores sell cartons of cascarones during this time of year.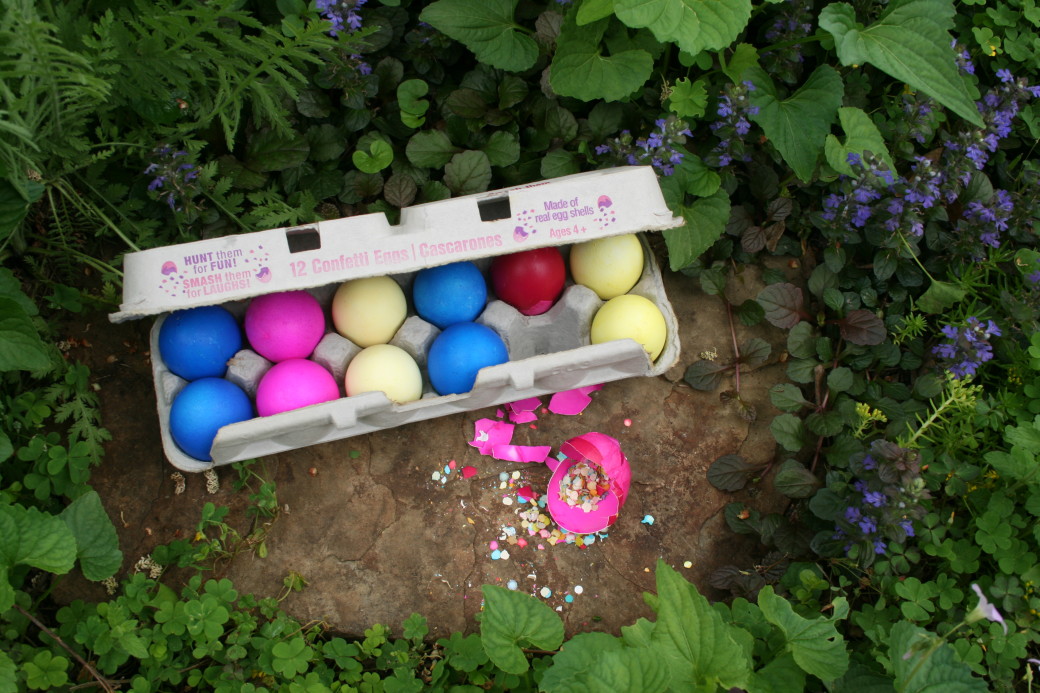 Buy 'em or dye 'em then hide 'em ….and have fun cracking  them over the heads of those not expecting the surprise of this Mexican tradition!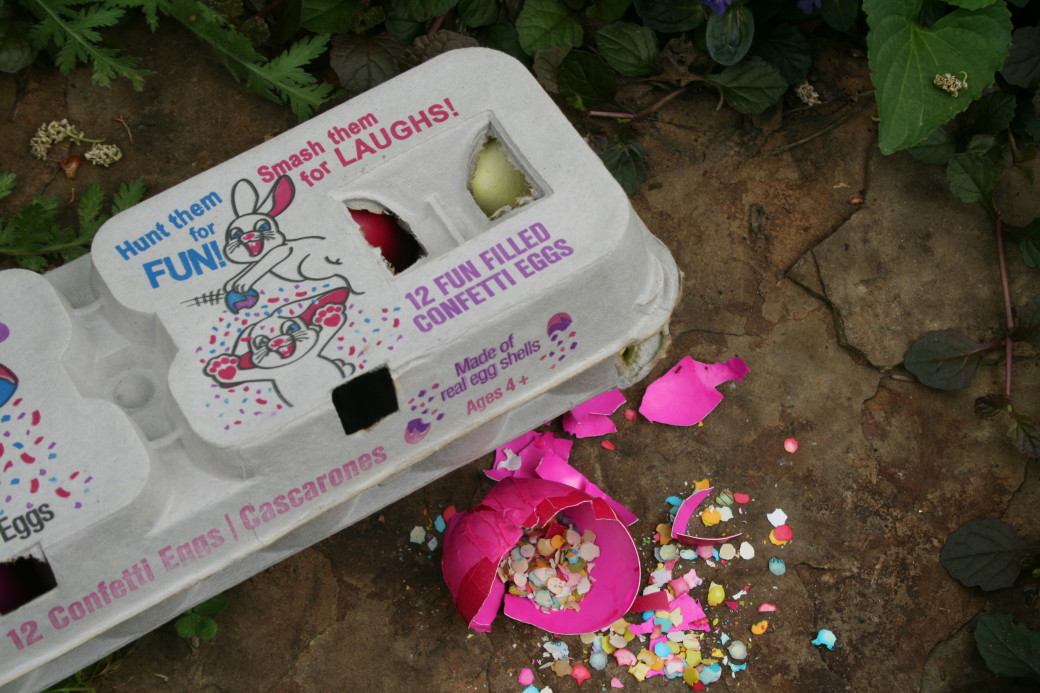 Not your every day deviled eggs:
What's Easter without  deviled eggs?   My recipes for deviled eggs are quite lively and filled with unexpected surprises that showcase ethnic cuisines, ingredients, and  culinary traditions.  Pretty plates for serving deviled eggs are all the rage today, but I like to serve them from my grandmother's purple majolica egg dish.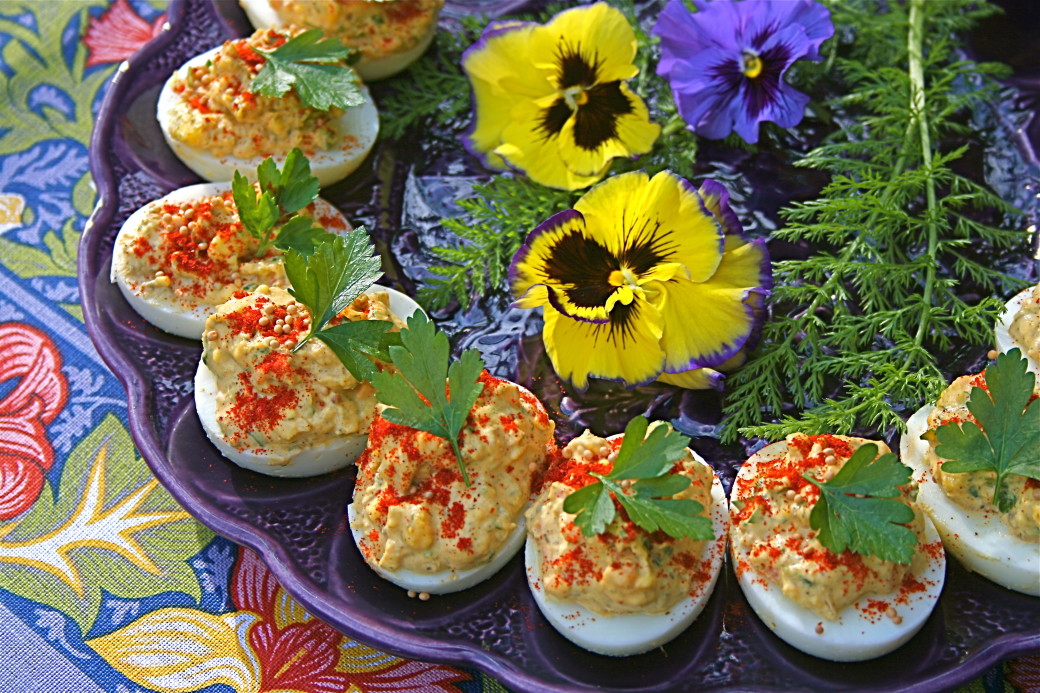 Hoppin' Jalapeño Carrot Cake for your favorite bunny:
A favorite recipe from  my book ¡VIVA TEQUILA! Cocktails, Cooking, and Other Agave Adventures  will surely get your fiesta hoppin'!  My spicy Hoppin' Jalapeño Carrot Cake has a margarita-inspired frosting flavored with tequila, Cointreau and lime zest.  But guess what gives this cake its unique flavor?  Freshly chopped jalapeños!   Serve as a whole cake or as cupcakes, festively garnished with whole red and green jalapeños.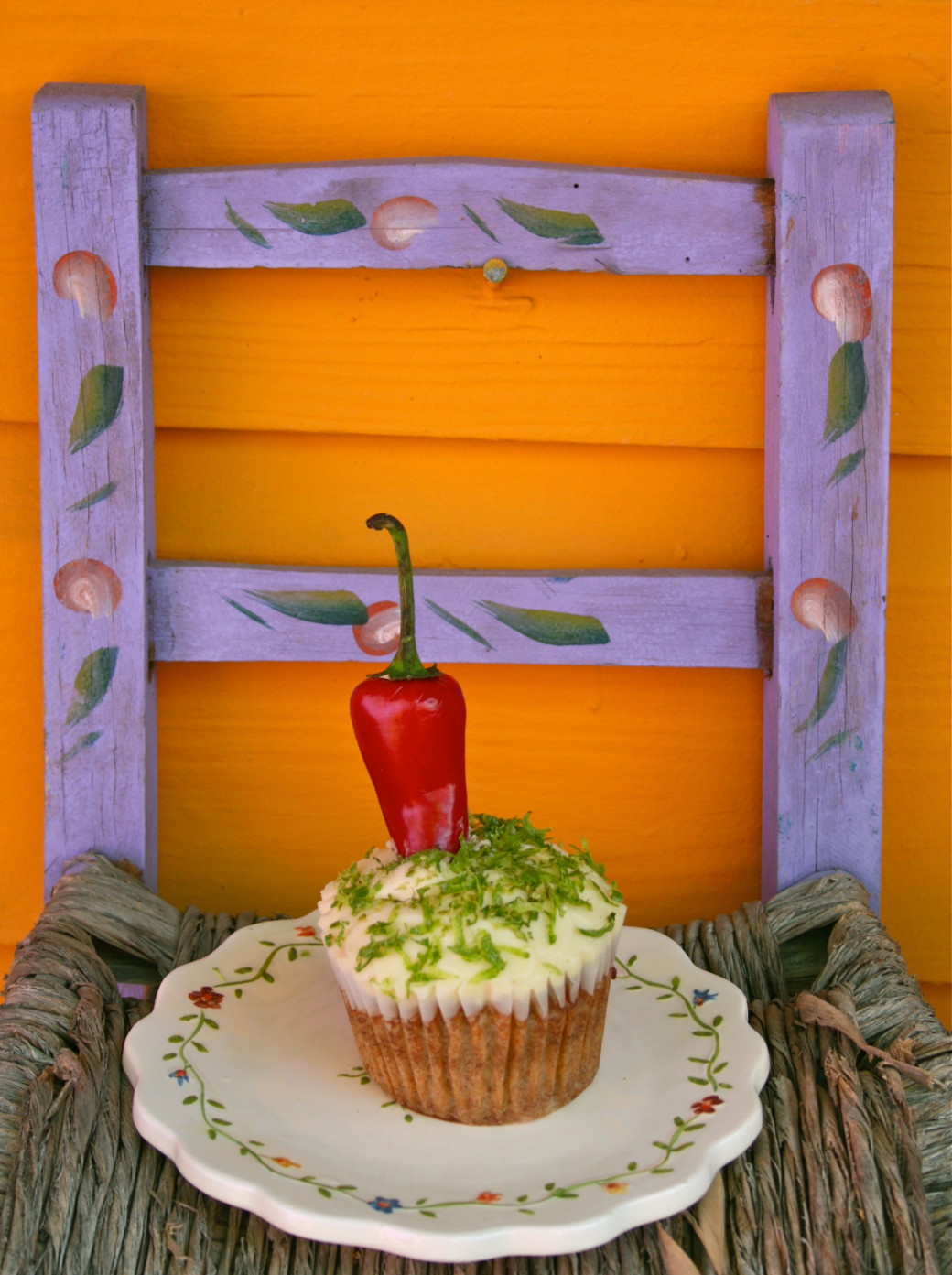 Dress Up Store-bought Items for more appeal:
Life is sometimes just too busy for cooking.  Use sprigs of fragrant herbs and flowers to garnish plates and give a personal touch to store-bought foods.  Don't forget to garnish cocktails and cold drinks  too.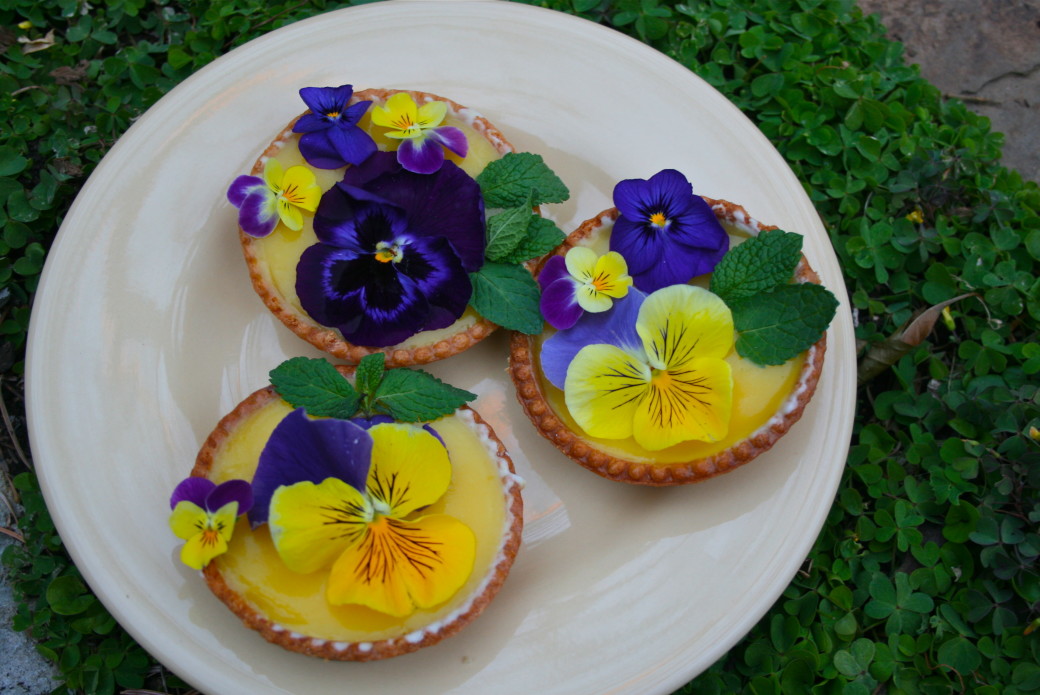 My spring garden is as colorful as an Easter basket:

And has many secret places to hide cascarones and other Easter surprises!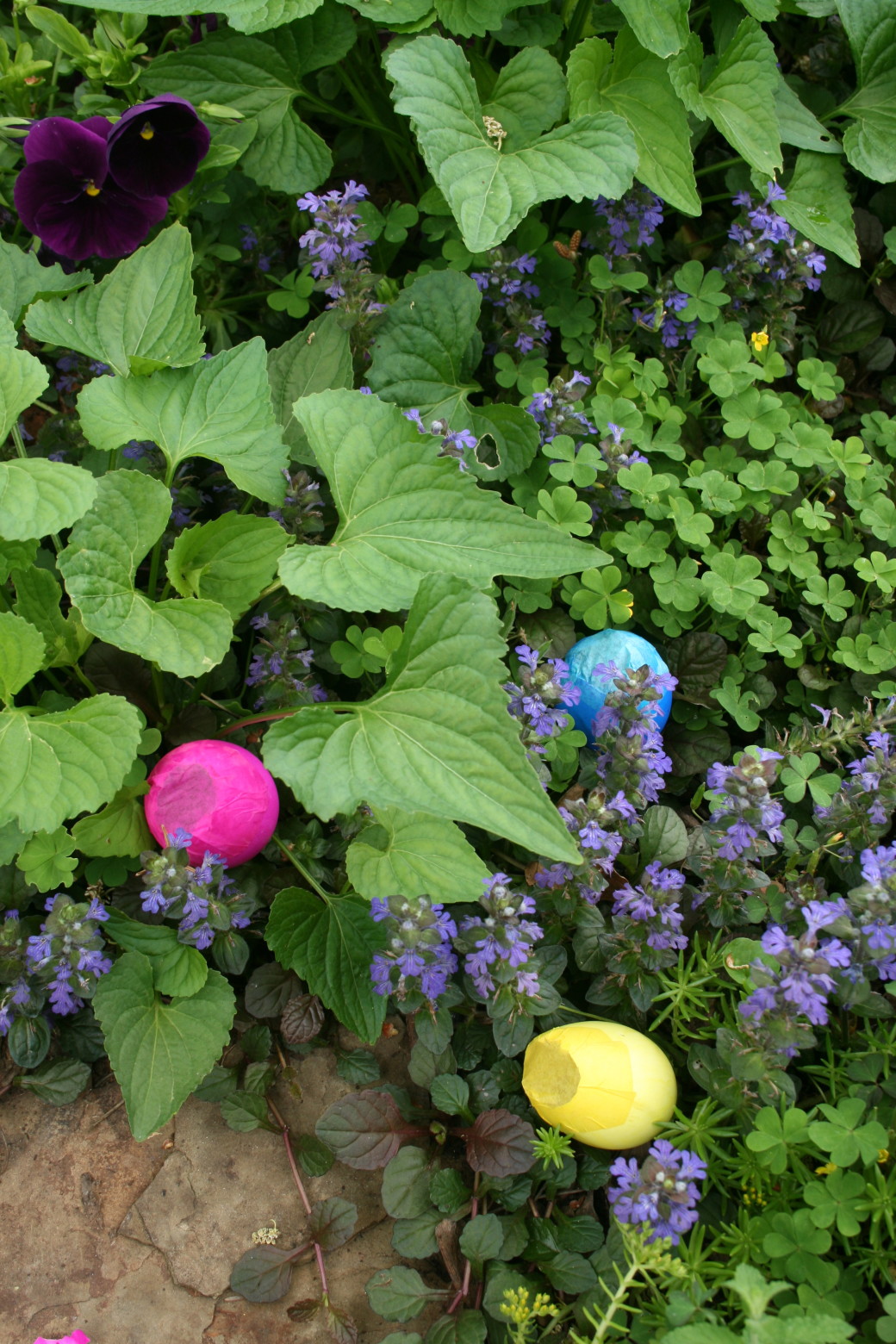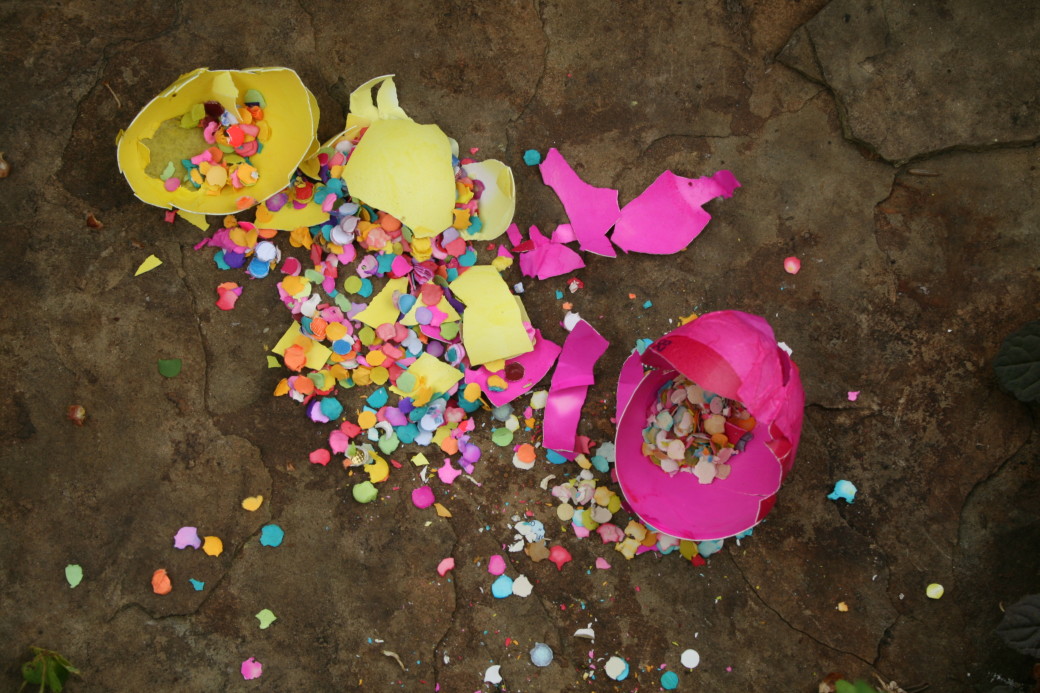 May you rejoice in the Easter garden and its promise of renewal and hope!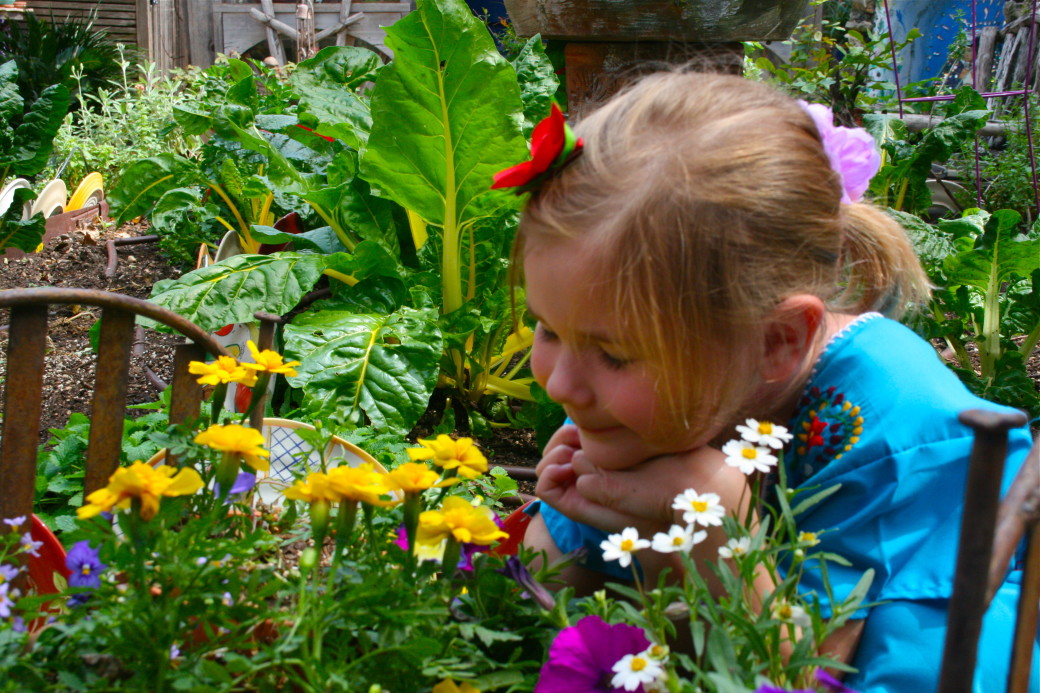 Easter Blessings to All!