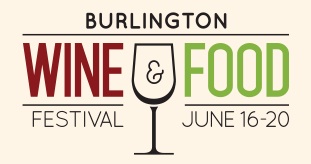 I am thrilled to visit Vermont…to escape Texas floods,  mosquitos, heat and humidity!  I'll sign copies of my book at each event, ¡VIVA TEQUILA! Cocktails, Cooking, and Other Agave Adventures and  present several tequila/mezcal events, including a festive slide show, a tequila dinner, an Añejo and dessert tasting, and a cooking class.
Then,  I look forward to relax at the Saturday Wine & Food festival–to sample the renowned cuisine of the region and meet some wonderful new friends!  Here's some information about my events…hope to see some of y'all there! Visit the Event Site for times and locations.
Wednesday | June 17th | 4:30 – 6:30 | Waterworks | SOLD OUT
Wednesday | June 17th | 7:30 – 9:30 | Waterworks
(Festive Slide Show Presentation, Tequila Tasting and Mexican Buffet)
Thursday | June 18th | 6:00 – 8:30 |
Hotel Vermont
You'll learn all about tequila and mezcal, Mexico's beloved agave spirits, and gather inspiration  to create your own Mexican fiesta with many fun and festive recipes. Mexican attire suggested!
Friday | June 19th | 6:00 – 8:00 | Chef Contos Kitchen & Store | Voted one of the best cooking schools in the world by FOOD & WINE
 ¡Let's Fiesta in Vermont!